Automated Multiplate ELISA Processor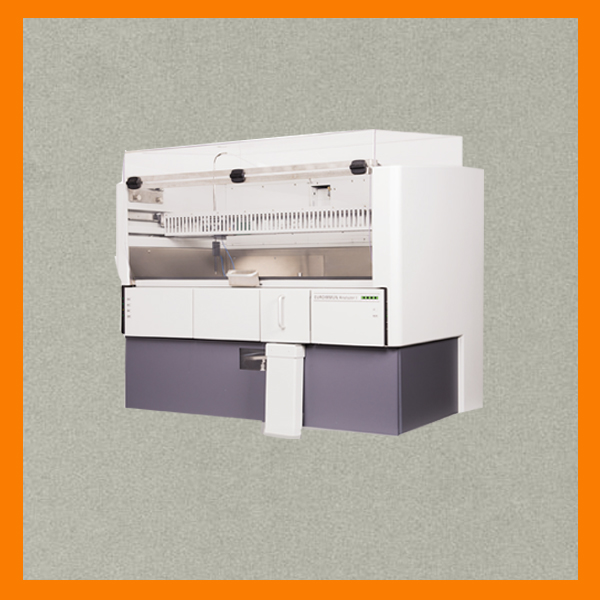 Key facts
Automation of all EUROIMMUN ELISA, including the allergy system AllercoatTM.
Over 900 validated parameters available (60 auto-antibodies, 100 infections and 740 allergy parameters).
7 microtiter plates can be loaded at the start.
Unusually short loading time.
High convenience through use of barcode identification.
Reloading function for patient samples, microtiter plates, reagents and disposable tips.
'Walk-away function' – fully automated from start to the end of processing, following loading.
Own processor, independent of external IT system, guaranteeing against risk of system crashes.
Bidirectional online connection to laboratory computer system.